Rapid Graphs with Tableau 8
The Original Guide for the Accidental Analyst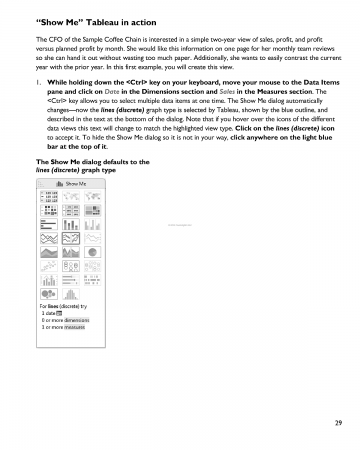 We are pleased to provide free access to our book for all site members. It is also available as a printed book on Amazon. The home page for this release is here.
In Chapter 2 (pages 21-39)
Build the core—Tableau basics—21
Download, install and open Tableau—22
Connect to sample data and review the Tableau interface—25
"Show Me" Tableau in action—29
Categorically clear views—35
Chapter 2 pages[s2If !is_user_logged_in() AND is_year(1970)]
Login to view the chapter
-OR-
Register for free to view the chapter
If you logged in but this page didn't auto-refresh, use your browser refresh button or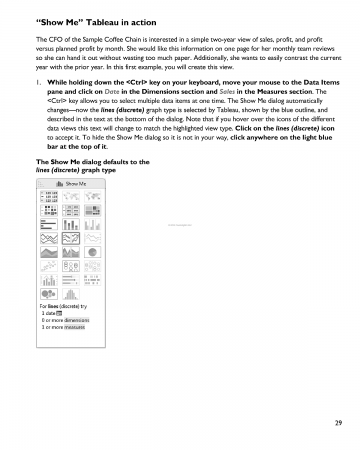 [/s2If][s2If is_user_logged_in() OR !is_year(1970)] [portfolio_slideshow ids="9932,9933,9934,9935,9936,9937,9938,9939,9940,9941,9942,9943,9944,9945,9946,9947,9948,9949,9950,9972,10114,10112″ width=full]
Use the controls to navigate. On touch-screens, you can swipe to navigate. Click on the slide to advance, click the four squares in the controls for the thumbnails to appear and click the four-way arrows for full-screen viewing. While in full-screen viewing mode, you can use the right/left arrow keys to advance/go back or simply swipe right and left on touch-screens. Use the ESC key or x in bottom control-bar to exit full-screen mode.
[/s2If]
Chapter 1 is available here and Chapter 3 is over here.
Be sure to watch the videos that accompany this book:
Better Analytics with Tableau 8 Part 1
Better Analytics with Tableau 8 Part 2