Rapid Graphs with Tableau 8
The Original Guide for the Accidental Analyst
The 8 version of this book is published in grayscale in order to meet popular demand for a lower list price versus earlier versions (5, 6 and 7) of this book series.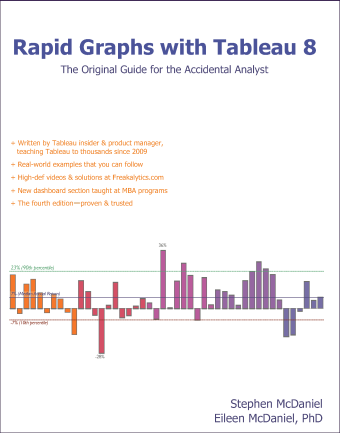 + Written by Tableau insider
& former product manager, teaching
Tableau to thousands since 2009
+ Real-world examples that you
can follow include tips
and tricks to save you time
+ High-def videos & solutions
+ The fourth edition—proven & trusted
Preview the table of contents and Chapter 1 here.
Exclusive to Freakalytics, we are granting free online access to Rapid Graphs with Tableau 8!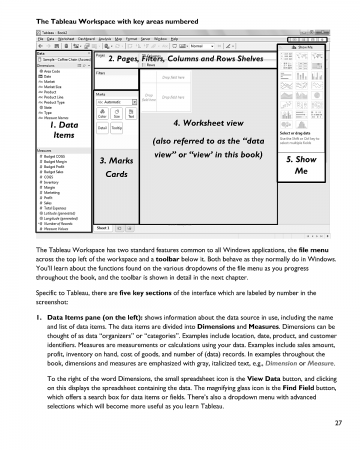 Read Chapter 2 (pages 21-39)
Build the core—Tableau basics—21
Download, install and open Tableau—22
Connect to sample data and review the Tableau interface—25
"Show Me" Tableau in action—29
Categorically clear views—35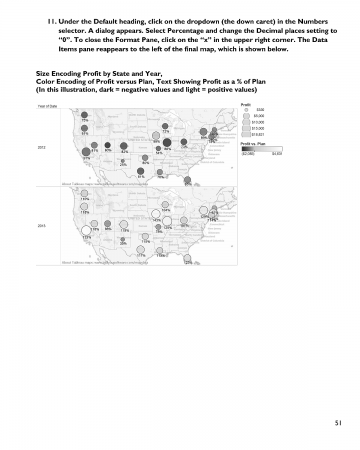 Read Chapter 3 (pages 41-58)
Go with the flow—more Tableau basics-41
Save time with the Tableau toolbar-42
When tables trump graphs-44
Insightful maps-48