If you are looking for the complimentary book preview and table of contents, please follow this link.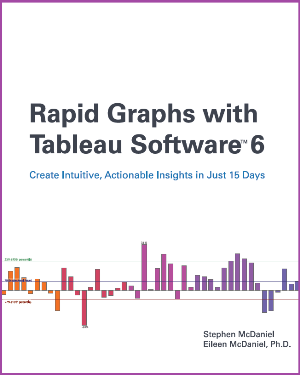 There are three sample datasets used in the Tableau 6 book that are free for anyone to use, but you must be a registered user of our site to access these downloads. Registration connects us with you so we can e-mail you 2-3 times per year with course schedules, book updates and other topics of interest. You may unsubscribe from the e-mail list at anytime by visiting our home page and clicking on the unsubscribe link. Please note that we will never share this registration information with another company.




Please click each link to individually download it.
1. The Winery customers and sales dataset
(note that this is an Excel 2007 file, if you have Excel 2003, you may need to open it in Excel and save it in the older Excel format)
2. S and P Ratings
(a comma-delimited file, commonly referred to as a CSV file)
3. Country GDP per Person Euro
(a zipped file that should be saved and extracted to open a Microsoft Access database
if you are uncertain, select "Save File" when downloading this,
go to the location where you saved it and right-click the file, select "Extract All" and
then navigate to the extracted location)
4. An additional tutorial will be posted soon to cover the basics of building a simple dashboard in Tableau. Please visit again in the next week or two.
Share the power of R shiny apps across the entire team with YakData
Subscribe and keep in touch with us!