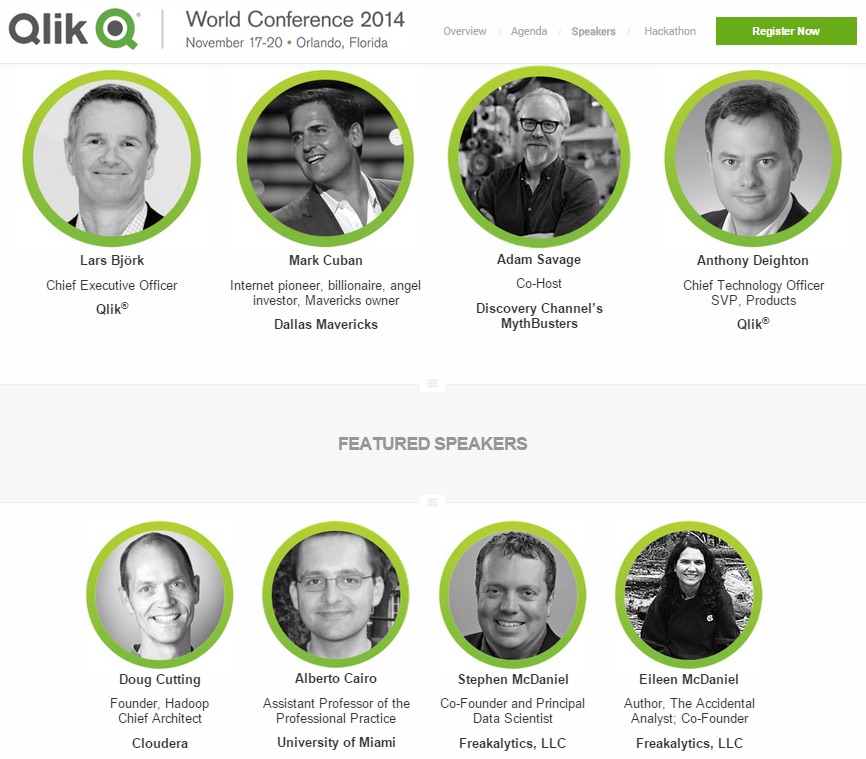 Click image for larger view
Eileen and I have been invited to attend the launch of Qlik® Sense at the Qlik 2014 conference in Orlando. As featured speakers, we are holding a session on The Accidental Analyst®, a reliable framework for building analyses to answer real-world business questions. I will also be on an expert data visualization panel with Alberto Cairo. We will discuss what makes data visualizations stand out to clearly inform decision-makers.
We had a great briefing with Qlik CTO Anthony Deighton about Qlik Sense.  So we dove right in and created a dashboard example from a data source that is included with Qlik Sense Desktop. We look forward to seeing what people are already doing with Qlik Sense and hearing about the future directions they may go with it.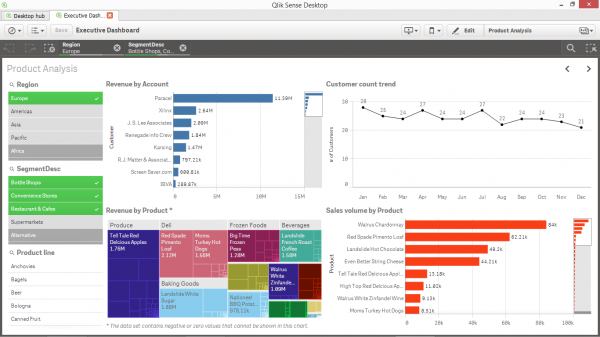 Click image for larger view
Share the power of R shiny apps across the entire team with YakData
Subscribe and keep in touch with us!